SMOK INFINIX Ultra Portable Kit

Designed with simplicity and technological prowess, the new SMOK INFINIX Ultra Portable Kit is a premiere combination of portability and easy of use within a striking chassis with 250mAh rechargeable and refillable 2mL pods. Featuring a sleek chassis design with sharp lines and futuristic styling, the INFINIX is created with a streamline form factor for easy handling. Internally, SMOKTech has managed to integrate a 250mAh internal battery within the INFINIX, with LED light indicator to provide instant battery life feedback and is conveniently charged via microUSB port. Operationally, the INFINIX Pod System is activated by a draw-activated mechanism with a simple draw inhale, with a wattage range of 10 to 16W. The replaceable cartridge features a fillable vape pod element with a capacity of up to 2mL juice capacity, cleverly designed with simple side refill method on the side enclosed by a rubber plug. The atomizer core is integrated into the pod, utilizing a special cotton that is enclosed to provide optimal vapor production and flavor enhancement. Entering the new generation of all-in-one systems with a beautifully crafted unit, the SMOK INFINIX is destined for success in this vape market segment.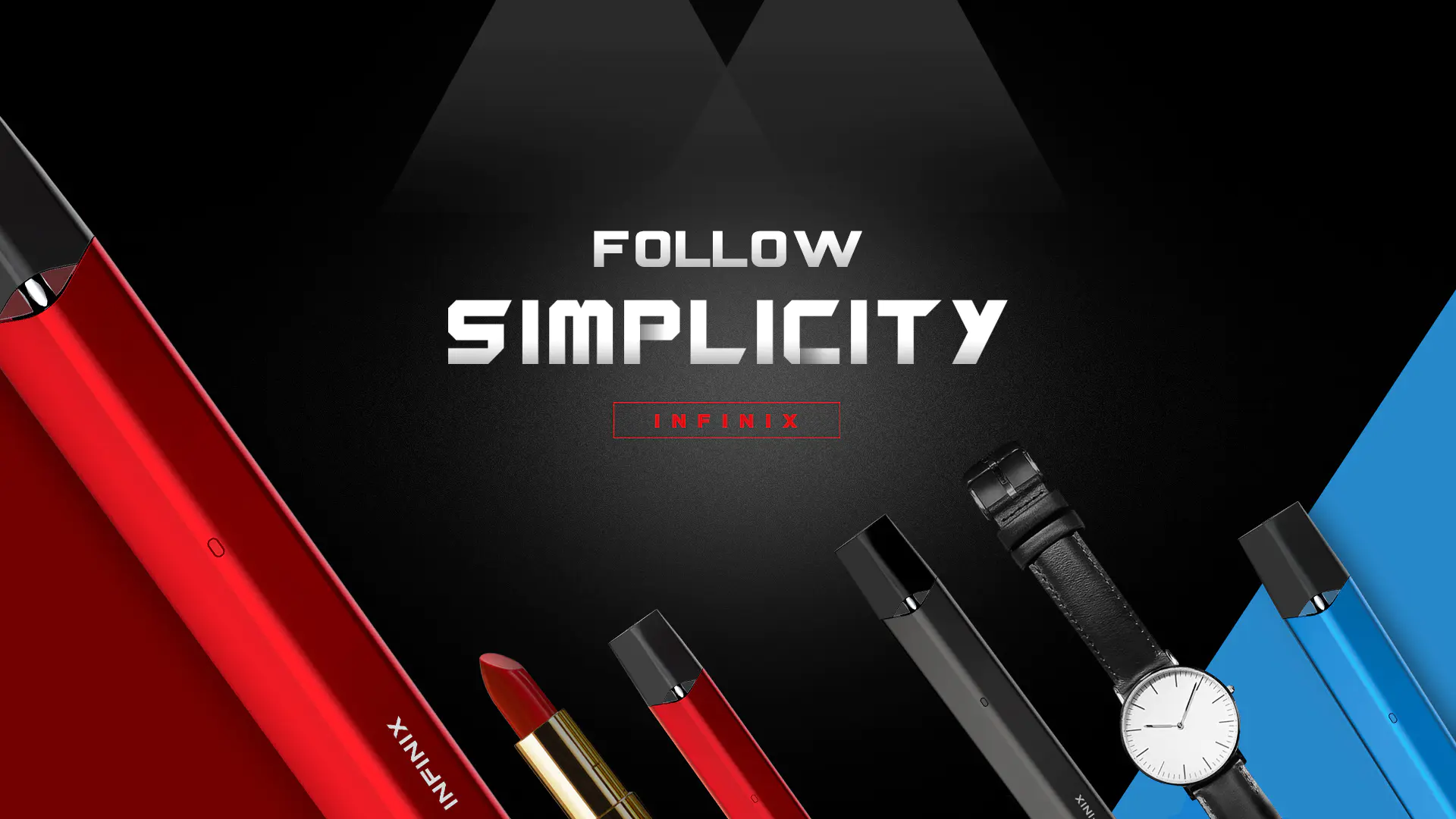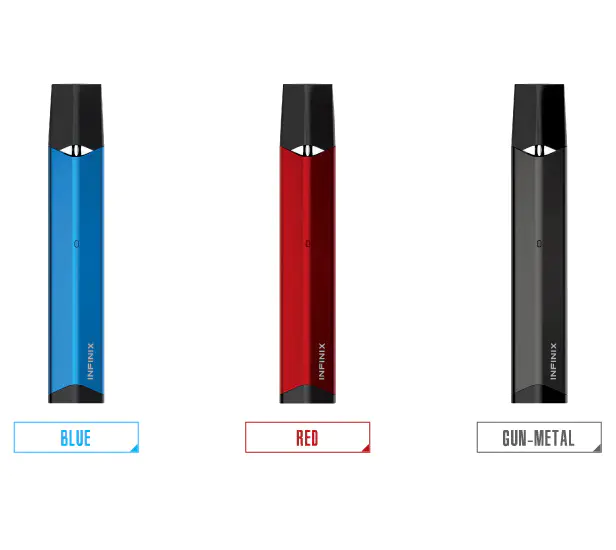 Dimensions - 110mm by 12.5mm by 11mm

Integrated 250mAh Rechargeable Battery

Wattage Output Range: 10-16W

Voltage Input Range: 3.3-4.2V

Direct Voltage Based Output

Draw-Activated Firing Mechanism

LED Light Battery Indicator

Fillable Pod System - Replaceable Cartridge

2mL Juice Capacity - Side Fill Slot

Horizontal Coil Atomizer

Air-Driven Pod System

8 Seconds Cut-Off Protection

Short-Circuit Protection

Low Voltage Warning

MicroUSB Port Charging System

Propreitary Magnetized Connection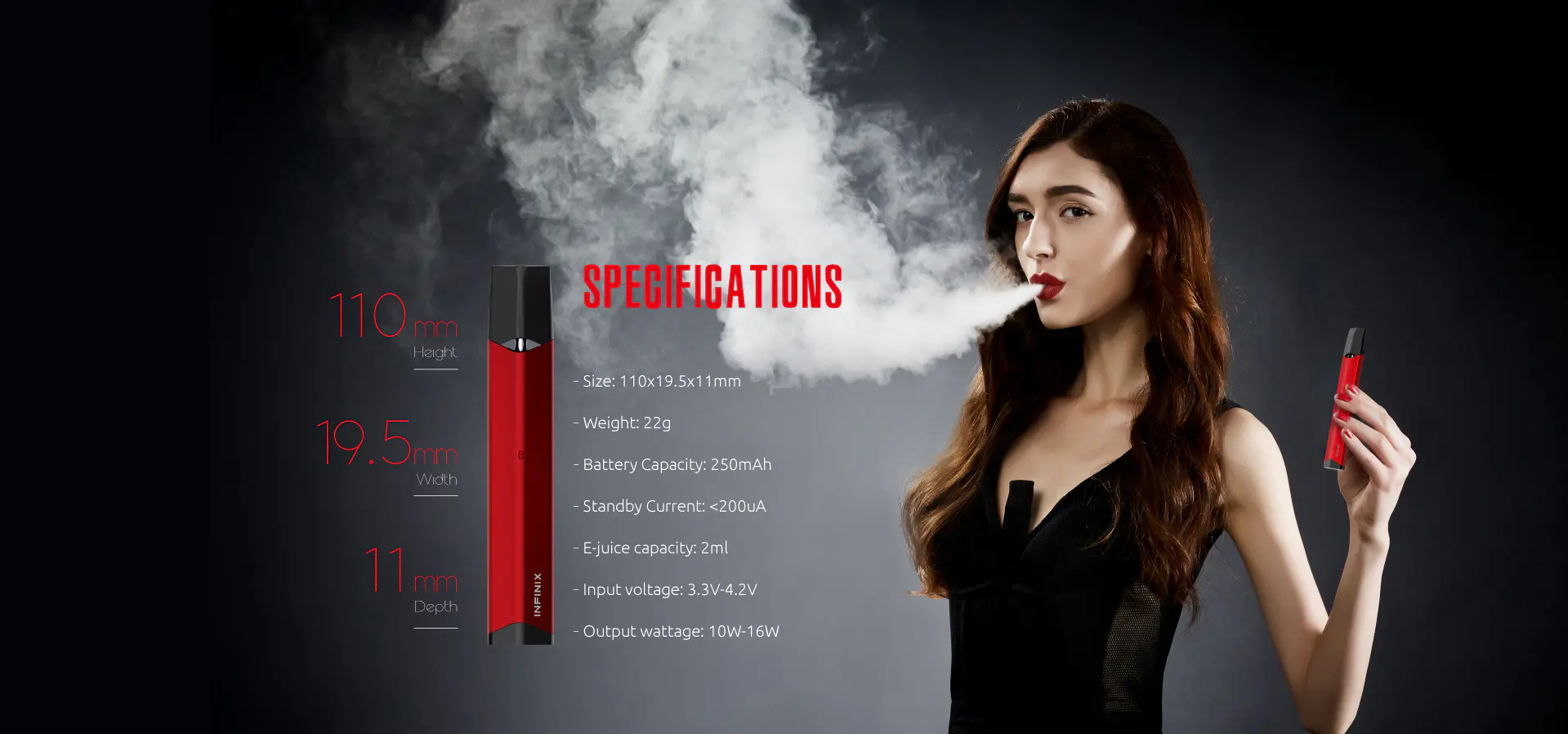 Includes:
1X INFINIX System
2X INFINIX Pod
1X E-Liquid Injection Bottle
1X MicroUSB Cable
1X Instructional Manual
Finest Ounce Malaysia was established in 2013 and is a progressive and innovative vaping and electronic cigarette online store with favorable reputation for supplying premium quality products and outstanding customer service. We specialize in authentic vape devices, Malaysia & United States e-Juice, and we always try to bring the latest trend to our customers. We have always believed in treating you, our customer with only the best. Our passion is the backbone of our store. We pride ourselves on having some of the most knowledgeable, friendly support team and the crazy love for vape. We strive to help smokers switch to a less harmful alternative to tobacco cigarettes. Vaping, unlike tobacco cigarettes, does not produce smoke, but rather vapor. So we are here to make smokers make that switch.
We are constantly upgrading our inventory with the latest starter kit, mods, atomizers, drip-tips, e-liquid, and anything else you will need to make your transition from conventional tobacco the easiest choice you have ever made! We truly love what we do, and it shows. Our team never stopped doing rigorous research to make sure that we stay ahead of the constantly changing market and most importantly working hard to get your desired vape product delivered to you as fast as we possibly can. We understand the beating heart of conventional smokers, we were one before. As for for vapers the craving to constantly vape and even the itching to hold it in your hand, we experience that since 2013. Painful with such a brilliant feeling.